[contact-form-7 404 "Not Found"]
Certificate Attestation
Our world has transformed so much in the past few years. The physical borders around the globe have turned less rigid, with globalization influencing the international movement of people. The definition of the boundary has changed, and people are everyday learning new advantages of imagining the world as one big unit. With these fast-paced developments and new technologies guiding our lives, many people are relocating to newer spaces in search of better opportunities. This phenomenon is being recorded in India on a widescale too.Every year, many Indians move abroad for work, education, medical treatments, or for staying close to their loved ones. According to the available data, India is one of those countries which witnesses the maximum outbound migration of its population. But migrating to a new place is not easy. For migration, one needs to complete many formalities. Besides your visa and passport, there is a whole bunch of other documents that need to be arranged and attested, and the services are called certificate attestation services.
Now, for those of you who are unfamiliar with such procedures or who don't have enough time to take care of everything, this may seem like a humongous task. Thus, in order to help you and to make your relocation experience smooth, We are eager for the challenge!
What are the different types of certification attestation?
State attestation is the first kind of certificate attestation service that needs to be completed before the MEA attestation. This type of attestation relies heavily upon the type of documents that need to be attested as different state attestation section manages different document's certification. So, for example, if you want to authenticate your educational records, then you will need the assistance of the State Education Department, however, for attesting the personal documents, you will need to get in touch with the Home Department.
You can get the MEA certificate attestation in India only after completing the state attestation procedure. The MEA attestation is very useful as it proves the validity of your documents in many foreign countries. So, if you have taken care of apostilling your documents in India, then after moving to a new country like the US or Serbia, you won't need to get it done again.
The countries that are not a member of the Hague Convention (we will discuss it in our upcoming section) do not hold the apostille attestation valid. Therefore, for such countries, normal attestation is required.
We as a professional apostille Certificate Attestation services provider in Delhi that works as a one-stop organization for all your diverse attestation paperwork. We are a certified company with a dedicated team of employees that works round the clock to offer satisfactory services to our customers. At Certificate Attestation, we have a team of experts that continuously endeavors to provide you with useful and quick solutions for any embassy attestation problems. Our services are surprisingly fast, economical, and reliable, which makes us one of the best apostille services in India.
Certificate Attestation Services In Delhi
What is Apostille?
Most of you will be familiar with what the term apostille refers to, but for the benefit of those who are not in the clear water, here is a short description.
Apostille literally means 'certification'. It basically refers to the formality of offering proof to the concerned authorities that your documents are authentic and credible. So, when you apostille your records, you get a sticker that you paste at the back of your papers. This sticker is computer-generated, and it has a unique identification number that works as proof of your document's credibility. Also, when you apply for apostilling in India, the records are transferred online, because of which the concerned authorities in other countries get the opportunity to access them in the minimum time frame, should the need arise. This process makes matters convenient for everyone involved. Plus, after apostilling, there remains no need to get any other certification completed by the MEA. Hence, the apostille is useful.
What is Apostille Attestation?
Apostille attestation is a procedure where the documents are attested in a manner such that they become legally admissible in any country that is a part of the Hauge Convention. Apostille attestation, in simple words, can be understood as an internationally acceptable attestation format, that is also acceptable in American and European countries. So, if you are moving to the US or Europe for work, education, or for some other reason, or perhaps you are contemplating expanding your trade in the foreign nations then the apostille certificate attestation in India becomes a necessity.
What is the Hauge Convention?
The Hauge Convention is the foundation of the apostille certification attestation procedure. In the year 1961, about 116 countries got together and signed a convention that looked forward to promoting liberalization of movement across countries. The Hague Convention was signed on 5th October in Luxembourg; however, it came into effect on 14th January 1965 only.
This Convention was formed to abolish the necessity of the legalization of foreign public documents. It promoted liberalization of movement, as now any document that was apostilled in one country became acceptable in all the other member nations as well. This reduced a great lot of hassle for the people who had shifted to a new nation. The Convention simplified the procedure of documentation.
Which documents can be apostilled?
Some of you might be wondering which documents hold valid for the apostille attestation. Well, to answer your query all the educational documents like the matriculation and secondary level certificates, degrees, diplomas, transcript certificate, transfer certificate, SSC certificate, etc., and the necessary personal documents like your birth/death/marriage certificates, experience certificate, migration certificate, power of attorney, affidavits, etc. can be apostilled. So, if you decide to migrate to a new country, you don't need to worry about legalizing your necessary educational and personal documents there. Instead, you can complete the certificate attestation process in Delhi itself.
What is the certificate attestation procedure in India?
The apostille work in India is handled by the Ministry of External Affairs or MEA at the central level. This process of certificate attestation services in India has been decentralized by the government of India recently. The Ministry has regionalized the procedure to RPOs and Branch Secretariats in the cities of Hyderabad, Mumbai, Lucknow, Guwahati, Panaji, Raipur, Kolkata, Delhi, Thiruvananthapuram, Bhopal, Ahmedabad, Bengaluru, Cochin, Chennai, Chandigarh. The process starts from the local notary level, then goes on to the state authentication level, and finally to the MEA apostille level. One must note here that the apostille procedure can vary in accordance with the documents.
Here are some of the essential steps that are involved in the document apostille process-
Certificate Attestation Services in Delhi
Since its independence, India has been recording growth and development in almost every sector. As a result of this, the number of businesses that have expanded their trade in the foreign land or of people who have migrated abroad to complete their education has registered a boom as well. Because of this, the necessity for the student visa, employment visa, and certificate attestation has increased. We as a Certificate Attestation, providing a certificate apostille service in Delhi that can help you with these processes. Our organization has a professional and well-experienced team that is eligible to take care of the embassy attestation tasks on your behalf.
Where do we come in?
As we have already seen, the procedure for certificate attestation services in Delhi is not easy, and it does not consist of a single step. Also, for people who are not familiar with the rules, it can prove a little challenging to get everything done. Thus, in order to save your time and energy, at Certificate Attestation, one of the best apostille service provider organizations in India, we offer assistance in acquiring the certificate attestation sticker.
In our company, we take our work quite seriously, and we are committed to providing satisfactory results to all our customers. Here, we collect your documents and follow the intricate steps to get them verified and certified on your behalf, after which we get them delivered to you. Our employees are available 24*7 to answer any queries that you might have. So, in case you have any doubts, contact us!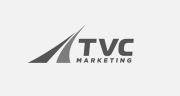 Frequently Asked Questions (FAQs)